My Body's Like Whoah!
December 20, 2011
168 views
3 minute read
Seeing this video made me think of my answer to the question "What do you love about your body?"
…
…
…
…
…
Why is it so hard?
If you asked me this question a year ago, I would have burst into tears. My self esteem was so low at that point that I saw no meaning in life. It was so hard to think of something good to say about my body when all I could think of is criticizing my own body flaws – how I hated my flabs, my oily skin and my not-so-generous height.
I surprised myself a year after when I found myself in a paradigm shift.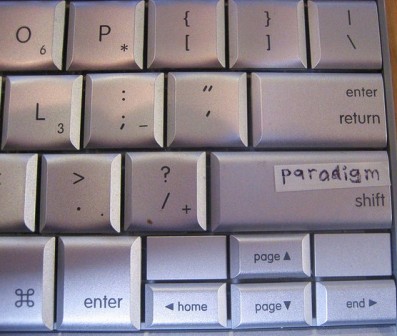 I wasn't exactly sure what happened but one morning, I just felt good about myself. I guess, I started to let go of any worries.
I was dancing again and my teachers at Pole Class were teaching me more than just pole tricks.
They may not be aware of this but they taught me how to love my body as it is. It's not in their curriculum, but every time I ask my friends to try pole, they always end up being happy.
I for one, realized that no one is really perfect.
That by forcing myself to go on a diet just to get perfectly thin makes me feel depressed. That the more I stop myself from eating, the more I crave for it and finally indulge in food binging habits.
Right now, I just keep everything in moderation. I still see those imperfect flabs when I look in the mirror, but it doesn't bother me anymore. I would like to share this anecdote from my creative writing teacher wo is also a relationship coach:
So… If you ask me NOW what I love about my body, here's the answer:
I love my eyes. It is the window to my soul. It shows my real emotions.
I love my height which is 1 inch short of 5 feet (do the math). I love that I don't bump those low ledges.
I love my oily skin. Though it really makes me look shiny, at least it makes me look like a budding lady in her teenage years. I'd rather have that than wrinkles. (for now)
I love my little flabs. That way I have an excuse to always go to pole class so that I can get rid of it!
Now enough of me coz I always feel shy and awkward talking things I like about myself *blush*
Let me feature a friend and I will tell you what I like about her just like they did in the video. She doesn't know I'm going to blog about her so it's going to be surprise! ;P
Meet my friend Micaela Rodriguez…
First of all, her name is meant to be famous!
She has the most amazing legs – very long, slender and sexy.
She has the friendliest smile.
Notice her charming dimples 🙂
She has a very slender figure and she would look good on almost any wardrobe.
and she's tall… she could be a model!
I've been telling her to go to London and start her modelling career 🙂
What say you Mica? GO FOR IT!!!
Just like the message of the video:
If we can see beauty in others, shouldn't we be able to see it in ourselves?
It's a great message 🙂
It's about time 🙂
Some little activity for you guys, share in the comment section below at least 1 thing you like about yourself 🙂
I would appreciate your responses! 🙂
*This post is sponsored by Dove.
Sign Up for Our Newsletters