Candy Shop recommends the Dell Vostro A840
January 31, 2009
30 views
3 minute read
[ad#ad-1]
This month I have been doing nothing else than gadget shopping!. That's why I'm having a Candy Shop corner where you an watch out for the nicest deals that I have encountered!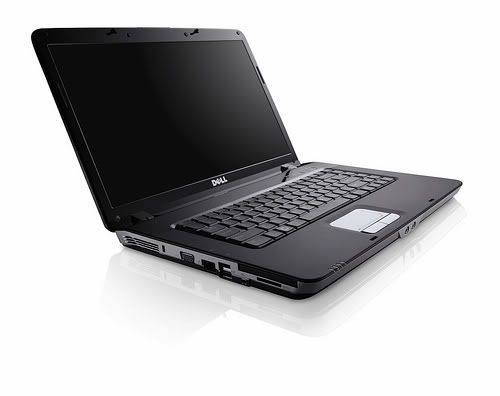 What: Dell Vostro A840 promo bundle
The awesome deal: Get an LG KP105 is a bar phone worth 1,999.00 PHP for free!
Promo Period: January 15 – February 15, 2009 nationwide
Where to buy: Anywhere there's Dell Vostro A840 for sale!

 
 
 
 
THE LAPTOP JUST RIGHT FOR YOUR GROWING BUSINESS.. And more!
Dell is leading the way in designing solutions to meet your needs at every stage of growth. Their latest Vostro model delivers affordable solutions to address basic computing tasks on any budget.
You can stay productive and focused on your business in the office, on the road, or at home. The Vostro A840 laptop delivers the technology you need to execute everyday business tasks no matter where you are. It's compact and easy to take anywhere. Integrated Wi-Fi, modem, and Bluetooth options keep you connected and in sync for on-the-go collaboration. It is easy to deploy and manage for out-of-the-box productivity. And it is pre-configured with core office productivity applications and no annoying trialware.
Dell helps you avoid hardware failures with high quality industry-standard components and proven Intel technology. Designed for everyday mobile office computing, the Vostro A840 laptop is ready to take on the rigors of your business day and keep you looking professional. Dell will also provide you with services and support you need to help you remain on your business – not on your technology.
Dell Vostro A840 is just right for your growing businesses. It's affordable, reliable and worry-free.
Through its Philippine subsidiary DELL Philippines, it is set to be accessible and be able to provide services to all Small and Medium Businesses (SMBs). And at this start of the year, DELL Philippines brings in good news with Dell Vostro A840 Bundling Promo. For every purchase of Dell Vostro A840, customer is entitled to (1) unit LG KP105.
LG KP105 is a bar phone with a colored monitor, FM radio capable, dual band and has a mobile tracker. Its suggested retail price is 1,999.00 pesos, but LG KP105 can be yours free when you buy Dell Vostro A840.
See flyers and posters for details.
You might want to know how to avail..
 
Promo Mechanics / Claiming Directions:
This promo is open to all buyers of Dell Vostro A840 laptops from January 15 – February 15, 2009 nationwide.
For every purchase of Dell Vostro A840, customer is entitled to one (1) unit of LG KP105 mobile phone.
To claim your free LG KP105 mobile phone, fax or email the following documents to First Tier Branding Solutions Inc.
Sales Invoice and Official Receipt
Cut out of the laptop's serial number sticker found in the box
Valid ID (SSS, PRC, Driver's license, Passport, etc.) and Contact Information
 
First Tier Brands contact information are as follows:
Tel Nos: (02) 856.2375 / (02) 383.1651
Mobile Phone: (0922) 836.5191
Fax No: (02) 856.2375
Email Address: [email protected]
Address: Unit 1610 BSA Suites Carlos Palanca Street
Legaspi Village, Makati City
Note: A customer representative will contact the claimant/s on claiming instructions.
For Metro Manila customers, please claim your mobile phones at First Tier Brands office. For provincial claimants, First Tier Brands will send the item via courier service. Delivery charges will apply and will be shouldered by the claimant.
All claims must be received on or before April15, 2009. Redemption period is until May 15, 2009 only.
Unclaimed mobile phones will be forfeited in favor of Dell Asia Pacific – Philippine Representative Office SMB Group with prior approval from DTI.
In case of disputes, Dell Asia Pacific's decision in concurrence with DTI shall be final and non-negotiable.
All employees of Dell Asia Pacific, participating dealers and other promo partners/third parties, including their relatives up to second degree of consanguinity or affinity, are automatically disqualified from joining the promo.
Per DTI-NCR Permit No. 0067 Series OF 2009
 
Happy Shopping!!!
Sign Up for Our Newsletters