All About Sound | Sennheiser Sound Heroes
October 31, 2017
119 views
4 minute read
I've been always on the hunt for great speakers and headphones that can maximize the beauty and art of my favorite music. When it comes to sound, I am very picky! I need to hear all the instruments to fully enjoy the song.
Music is my life. As a dancer, I couldn't get inspired without music. It's a package deal. That's why when I see opportunities to explore gadgets catering to this, I'm always up for it! I got invited to Sennheiser's launch of their latest campaign, "Sennheiser Sound Heroes." They also introduced new audio solutions including high-end audio headphones, amplifiers, portable music and entertainment wireless headphones, DJ headphones, gaming headsets, as well as mobile recording headphones for smartphones.
One of the highlights of the collection was the 3-Million-peso pair of audiophile headphones they call HE 1 headphones. I haven't tried it on myself. While I'm not the type of blogger who dives into all the technical details to analyze this, tech bloggers can take care of that, I know for sure that I want to get to the bottom line on why this pair is so expensive! Apparently, this pair has the lowest total harmonic distortion ever measured in an audio reproduction system, bringing the numbers down to 0.01 percent distortion. Simply said, no other sound reproduction system in the world can create this absolutely perfect illusion of being directly immersed in the sound. Let me just put that on my wish list for now.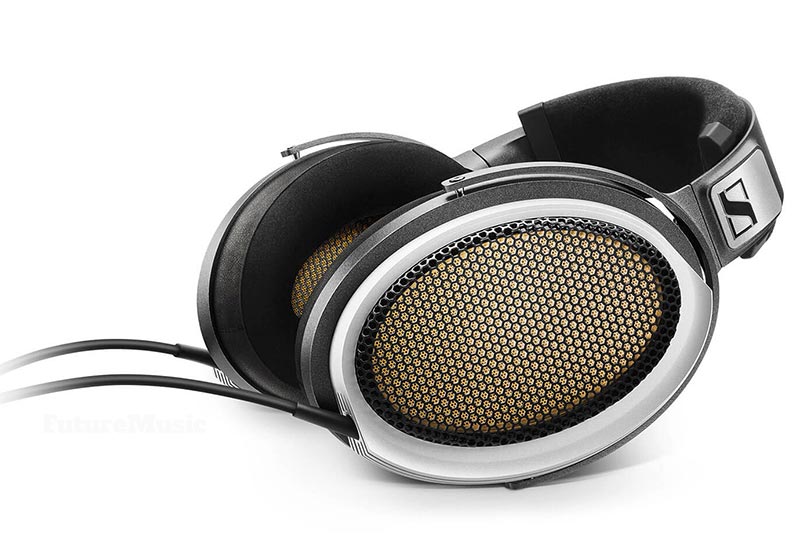 Sennheiser Sound Heroes
Apart from the new collection they launched, they also introduced the Sennheiser Sound Heroes. It is an initiative spearhadaed by Sennheiser in Asia. The project will follow 12 local creative personalities on a journey to discover new audio experiences with Sennheiser products, culminating with a trip to Sennheiser's headquarters and flagship stores in Germany. These 12 personalities include singers/actors, Khalil Ramos and Jay Gonzaga; radio DJs, Dannie Farmer and Jazmin Reyes; influencers/bloggers, Cha Ocampo, Rhea Bue, Issa Pressman, Deegee Razon, Ira Denise Oyco; vlogger, Maqui Castelo; party emcee, Marga Bermudez; and concert photographer, Magic Liwanag.
You can go to Germany too!
As part of the campaign, Sennheiser is also raffling off a chance to join the Sennheiser Sound Heroes in Germany—simply purchase Sennheiser products from participating authorised retailers from November 1, 2017 until February 28, 2018 to be eligible. More details can be found on the campaign site here.
New products alert!
This gets me really excited! I tried a few of these models and they don't disappoint. I don't even need to try everything because I have experienced the quality sound of Sennheiser even from before. Here are the new products they recently introduced.
1. Wireless Music and entertainment neckband
Made for people on the move featuring Bluetooth and NFC integration, a three-button remote, and an integrated high quality in-line microphone for making calls and controlling music
CX 7.00BT (PHP 9,490)
MOMENTUM In-Ear Wireless (PHP 12,590)
MOMENTUM Free (PHP 12,590)
2. Noise-cancelling bluetooth wireless travel headset
Made for people with an active lifestyle and always on the go.
PXC 550 Wireless (PHP 24,190)
HD 4.50 BTNC (PHP 12,590)
3. Sennheiser gaming models
This one's for the gamers. My current gaming headset is getting wonky, maybe it is time for an upgrade!
GSP 300 (PHP 5,990) PC/console gaming headset
GSX 1200 Pro (PHP 14,990) gaming audio amplifier
4. Microphones
Apart from consumer audio products, Sennheiser is also introducing a series of microphones for mobile journalism and action cameras. Perfect for vlogging I say!
MKE 2 elements (PHP 7,629) – high-quality, waterproof action microphone for GoPro HERO4 cameras
HANDMIC DIGITAL (PHP12,019) – a rugged, dynamic handheld microphone for interviews and music recording on iOS, Mac and PC, made in partnership with Apogee's analog-to-digital conversion technology
ClipMic digital (PHP 8,299) – a clip-on microphone for mobile recording with iOS devices.
5. 3D Audio Recording devices
AMBEO VR MIC (PHP 77,889), a 3D audio recording microphone developed in cooperation with virtual reality (VR) content producers and the audio and VR communities
AMBEO SMART HEADSET (PHP 19,990), a compact mobile headset that captures 3D sound for iOS devices
Sennheiser's wide range of consumer audio products are available in the Philippines at the following authorised Sennheiser retailers: Sennheiser Official Store on Lazada, Powermac Center, Egghead Audiohub, The Listening Room, RC Goldline, The A Shop, Techwarez, SM Appliance, Gadgets in Style, Classic Hi-Fi Audio, Soundroom, Ambassador Appliances, Western Marketing, PC Express, E-Phone, E-Tab, E-Phone Plus, Samsung Gateway, Samsung Bridgeway, Odyssey Next, The White Box and Gizmo Central. The mobile journalism and audio for video microphones are also available through Sennheiser's distributors, Aperture, as well as the Sennheiser Official Store on Lazada.
Sign Up for Our Newsletters